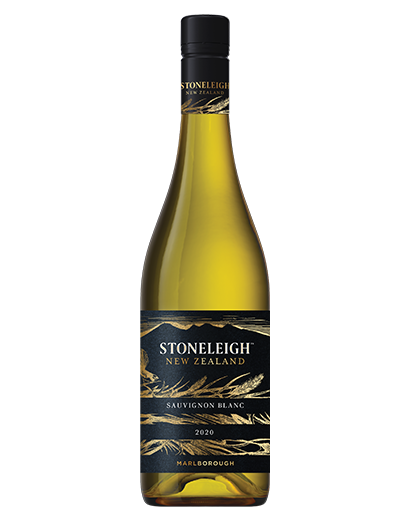 November 11, 2020
Delicato Family Wines To Launch Stoneleigh Brand In The United States
The US's Sixth-Largest Wine Supplier1 Expands International Portfolio with Addition of Stoneleigh, New Zealand's Number One Domestic Wine Brand
Delicato Family Wines, the sixth-largest wine supplier in the United States3, announced today a long-term agreement with Pernod Ricard Winemakers to become the exclusive importer of Stoneleigh in the United States and Caribbean. Based in Marlborough, Stoneleigh is the number one wine brand in New Zealand and sold more than 794,000 9-liter cases globally in 20194.
"Stoneleigh is a global wine brand with a pedigreed history in Marlborough Sauvignon Blanc and an established track record of strong consumer appeal," commented Chris Indelicato, CEO of Delicato Family Wines. "The addition of Stoneleigh to our Transcendent Fine Wine portfolio diversifies Delicato's range of ultra-premium and luxury offerings, and provides Delicato with a powerful entry point into the fast-growing New Zealand Sauvignon Blanc category," he continued.
According to IRI, Sauvignon Blanc is the fastest-growing varietal in the US, up 29 percent in dollar sales over the last 26 weeks5. Ultra-premium New Zealand Sauvignon Blanc is outpacing this strong category growth, with retail sales increasing 39 percent in the same period6.
Bryan Fry, Chairman and CEO of Pernod Ricard Winemakers, said: "With rich heritage, excellent craftmanship and growing success internationally, we are excited to partner with Delicato Family Wines to bring this award-winning wine brand to the US market, and capitalize on the growing Sauvignon Blanc category. As Delicato is a family-run business with complementary values, we are confident that Delicato will drive the Stoneleigh brand in the US market."
Said Chris Indelicato, "Pernod Ricard Winemakers is a global leader in New Zealand Sauvignon Blanc with an outstanding reputation for quality. They also own substantial assets, such as pedigreed vineyards and top-flight winemaking facilities, that bring the authenticity, heritage and scalability to Stoneleigh that will allow us to grow the brand into a category leader over time."
Stoneleigh Will Join Delicato's Transcendent Fine Wine Division
Stoneleigh Sauvignon Blanc comes from estate-owned vineyards that are among the oldest and most historic vines in Marlborough, New Zealand's premier white wine appellation. The wine expresses the terroir of the prime Marlborough sub-region of Rapaura, in the Wairau Valley, with vineyards located in Rapaura's prestigious "Golden Mile." The US bottling was crafted as a collaboration between Stoneleigh winemaker Jamie Marfell and Delicato Family Wines, and incorporates five percent Sauvignon Gris, an exotic, pink-berried variety related to Sauvignon Blanc, whose addition contributes texture, weight and complexity to the wine.
The wine's luxury packaging, which includes Burgundian glass, a Stelvin® LUX screw cap, and a richly tailored, foil-embossed label, is likewise unique to the US market. Stoneleigh Marlborough Sauvignon Blanc will be represented by Delicato's Transcendent Fine Wine division, complementing the portfolio's existing luxury offerings, which include Torbreck's benchmark Barossa Shiraz, world-class New Zealand Pinot Noir from Escarpment, Casa Real Cabernet Sauvignon from Santa Rita, and Rheingau Rieslings from Schloss Vollrads, one of the world's most historic wineries. The US bottling of Stoneleigh Marlborough Sauvignon Blanc will launch at retail in March of 2021 and sell for a suggested shelf price of $19.
"We look forward to building the Stoneleigh brand in the US and fully capitalizing on the growth opportunities this shared endeavor provides to both Delicato and to Pernod Ricard. This move further strengthens our long-term strategy for Delicato Family Wines, which is to be a leading, family-owned winery with a portfolio of powerful brands," noted Indelicato.