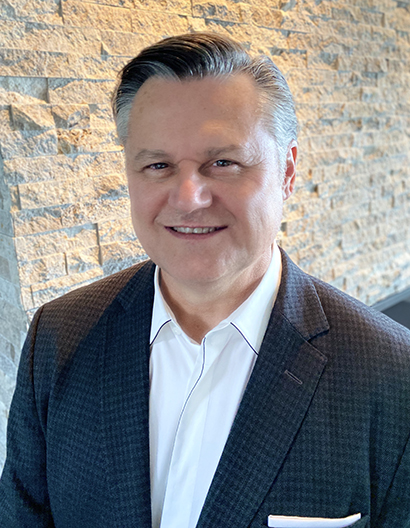 June 16, 2020
Delicato Family Wines Announces Appointment Of Erwin Petznek As Vice President International
Delicato Family Wines announces the appointment of
Erwin Petznek as its Vice President International.
NAPA, Calif., (June 15, 2020)
Delicato Family Wines is pleased to announce the appointment of
Erwin Petznek as its Vice President International. Reporting to Mark Merrion, EVP of Sales, Erwin replaces longtime Delicato international sales VP and GM David DeBoer who is retiring after 20 years with the Napa-based winery and with more than 41 years in the wine and spirits industry.
"The appointment of Mr. Petznek to a key role in our International sales team underscores Delicato's commitment to developing a leading global sales and marketing team that will accelerate growth of the DFW portfolio of brands globally" says Chris Indelicato, President and Chief Executive Officer of Delicato Family Wines. "Mr. Petznek's prior experience and expertise will
greatly benefit Delicato's growth and share, both in existing and new markets. We are very pleased to have Erwin Petznek join our team."
Based out of Vancouver, Canada, Erwin comes to Delicato Family Wines with extensive experience in the wine industry. Most recently, Erwin was the Vice President Americas for Constellation Brands where he managed teams across Canada, the Caribbean, Mexico, Central and South America.
Erwin's recent work in leading a comprehensive route to market strategy and the launch of a dedicated Luxury team will further bolster the company's family-owned culture in building longterm sustainable relationships and delivering a portfolio of quality wines to the consumer, winning at each price point.
"Having met the Delicato team in the US, I've been impressed by this dynamic, passionate, and genuine family owned business" said Erwin. "This is a fast evolving and growth opportunity segment of the business and I am looking forward to further developing Delicato's position and
presence globally."
Erwin will represent Delicato's portfolio of wineries from California and Washington, in more than 50 International markets and will work closely with his team based in key markets around the world.
ABOUT DELICATO FAMILY WINES
Delicato Family Wines is a fourth-generation, family-owned company founded in 1924 and has grown to be one of the U.S.'s fastest-growing top-ten wine companies. Delicato's diversified portfolio of leading brands includes Bota Box, Noble Vines, Gnarly Head, Z. Alexander Brown, Black Stallion, 1924, Three Finger Jack, Mercer Bros., Santa Rita 120 (Chile) and Schmitt Söhne Family Wines (Germany). Transcendent Wines, Delicato's Fine Wine Sales & Marketing portfolio, includes such luxury brands as Black Stallion Limited Release, Diora, Dobbes Family Estate Wines and Wine by Joe, in addition to imported luxury estate wines such as Schloss Vollrads, Franz Keller, and Bischöfliche Weingüter (Germany), Casa Real and Triple C (Chile), and Torbreck (Australia). For more information, visit www.delicato.com.