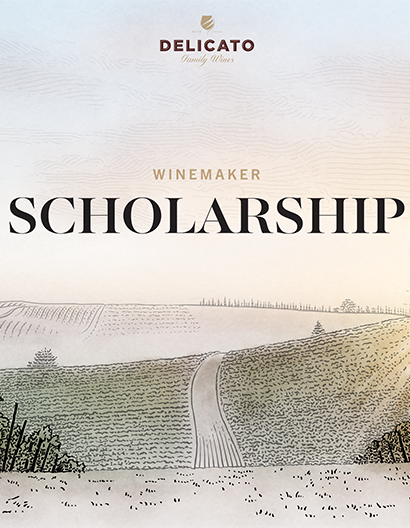 August 25, 2021
Delicato Family Wines Announces First Recipients of the Winemaker Scholarship
Two California-based high school students – Ariana Godina and Mercy Torres were awarded scholarships to encourage and support the next generation of winemaking
Napa, CA, (August 26, 2021)
Delicato Family Wines is pleased to announce the first winemaker scholarship and mentoring program recipients focused on encouraging Black, Indigenous, People of Color (BIPOC) students to join the wine industry and support them through the academic pipeline to a successful early career placement opportunity. Two high school graduates will receive a fully paid scholarship, including living expenses, mentorship by a senior executive, professional development, and industry experience through paid summer internships and a guaranteed job upon graduation.
As part of a broader strategic initiative to promote diversity at the winery and within the greater wine industry, the mission and purpose of Delicato Family Wines' Winemaker Scholarship Program is to support diversity efforts within the Wine Industry with a specific focus on supporting BIPOC students in their pursuit of becoming a Winemaker.
Launched earlier this year, the 2021 Winemaker Scholarship was initially slated for a single recipient to receive the scholarship. However, when presented with the final candidates, the review committee was impressed with two inspiring and talented young women – Ariana Godina of Madera South High and Mercy Torres of Carpinteria High School. Each of the recipients will be attending California Polytechnic State University in San Luis Obispo this fall, with a focus on Viticulture and Enology.
"This scholarship program represents Delicato's continued commitment to helping the next generation of leaders pursue their dreams. We applaud Ariana and Mercy for all of the hard work and dedication that has brought them this far. We are excited to be a part of their bright futures, and we look forward to the innovative contributions these students will make to our industry," said Chris Indelicato, Chief Executive Officer.
"Cal Poly's Wine and Viticulture Department is thrilled to have two incoming students awarded the first-ever Delicato Winemaker Scholarship," said Andrew Thulin, Dean of Cal Poly's College of Agriculture, Food and Environmental Sciences. "As the largest undergraduate wine and viticulture program in the country, Cal Poly has an opportunity to create real change in the wine industry. Delicato's leadership to support Black, Indigenous, People of Color (BIPOC) students with their educational goals and help facilitate their pathway into the wine industry is inspiring and supports efforts to bring more diversity to the Cal Poly program."
Delicato's Winemaker Scholarship program is built around attracting and retaining a diverse workforce of highly talented individuals. By establishing this opportunity for students, we hope to inspire other wineries to follow suit, paving the way for a more diversified wine industry. 
2021 Winemaker Scholarship Award Winners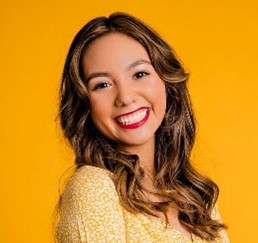 Ariana Godina grew up in the small farming town of Madera, CA.  Growing up in the Central Valley, she is no stranger to Agriculture and was a member of the Future Farmers of America organization throughout her high school career. Ariana was accepted into Cal Poly San Luis Obispo's Wine and Viticulture program. After graduating from Madera South High School, Ariana is looking forward to putting her ambition and talents into Cal Poly's prestigious curriculum and grow her passion and devotion for agriculture that was cultivated in high school. "Coming from a family of Mexican immigrants, I am excited to break cycles in my family and push the expectations set for me."

Mercy Torres grew up in the community of Carpinteria California. This past June, she graduated from Carpinteria High School and committed to Cal Poly San Luis Obispo to study Wine and Viticulture.  With the love of her parents and three siblings, she has broken barriers and attained unbelievable dreams. For the past two years, she has worked at a local family-owned restaurant titled Corktree Cellars. Working as a waitress, she enjoys meeting customers and appreciated their love for food and wine. "For me, winemaking is a prestigious tradition I have the opportunity to educate myself in a subject that is meaningful and life giving."